Albastar is to start operating direct flights from Milan Bergamo to Cape Verde, island of sal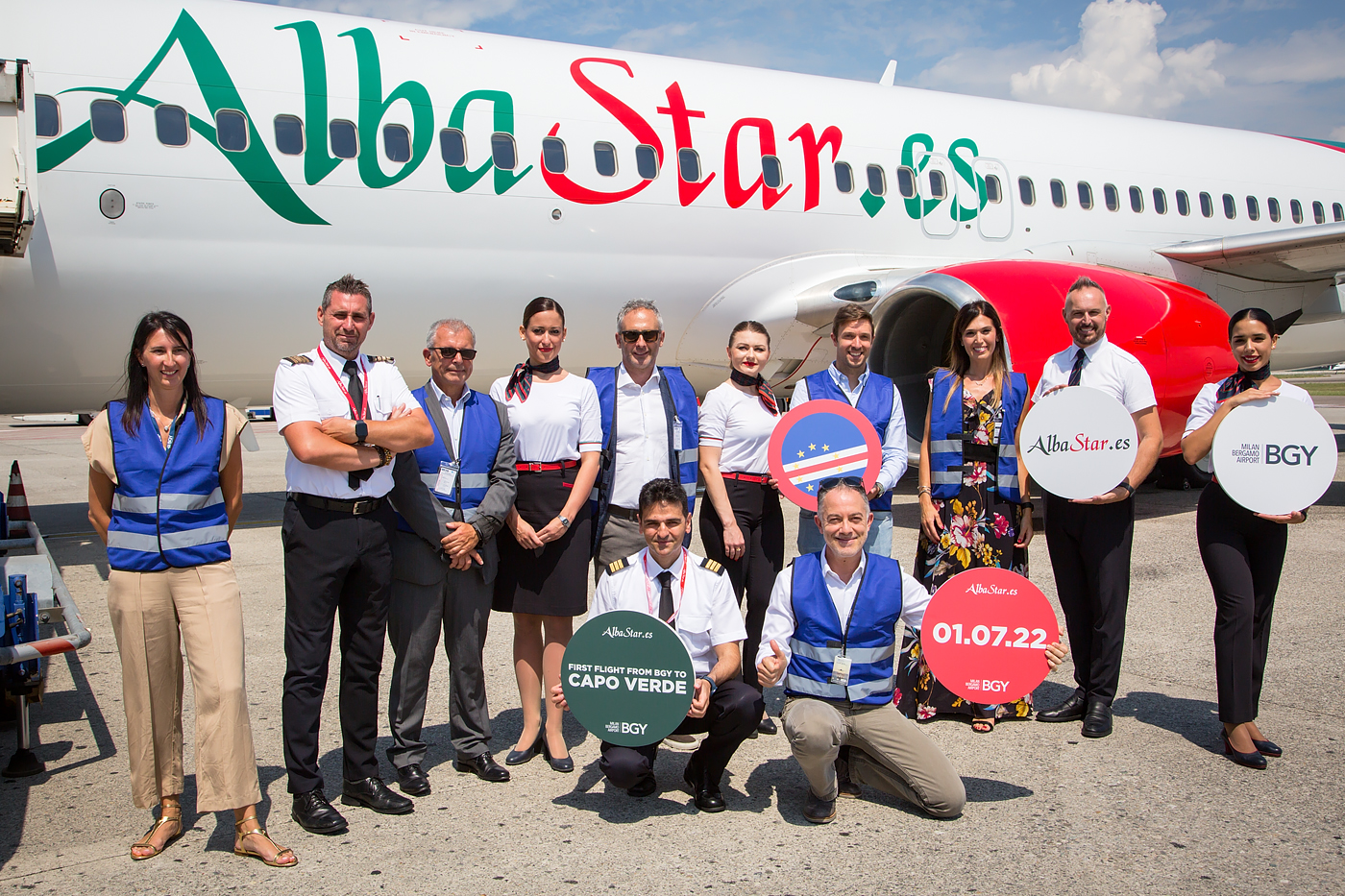 Albastar is to start operating direct flights from Milan Bergamo to Cape Verde, Island of Sal
Bergamo, 01.07.2022 – The first Albastar connection to the Island of Sal, Cape Verde, took off on time at 1:00 pm today. A new entry in terms of destinations and flights operated for the Spanish private airline that has its first operational base in Italy at Milan Bergamo airport.
The connection to the Island of Sal is scheduled every Friday and will be operated by a 189-seat Boeing 737-800 from Albastar's fleet.
The tour operators Caboverdetime and Veratour are among the airline's partners.
Flight schedule from Milan Bergamo to the Island of Sal (utc time):
Fridays from Milan Bergamo at 11:00 am, arriving in Sal at 5:05 pm.
Flight schedule from the Island of Sal to Milan Bergamo (utc time):
Fridays from the Island of Sal at 5:55 pm, arriving in Bergamo at 11:40 pm.
Flights can be purchased on the www.albastar.es website and through traditional and online travel agencies. For information and bookings, contact our call centre on +39 095.311503 or by email at callcenter@albastar.es.
ALBASTAR S.A:
Albastar, an IATA member with IOSA certification, is a private Spanish airline guaranteeing the highest operational and safety standards. Albastar was founded in 2009 and has had a permanent establishment in Italy since 2014. Over the years, the airline has become a reference point for tour operators, brokers, sports associations and individual customers, offering the market an increasingly flexible business model, comprising scheduled and on-demand flights, as well as connections for religious tourism. Albastar operates with a fleet of five B737-800NG with 189 seats in a single class that meet the strictest and most stringent safety standards required by EASA.
Albastar's Press office
Silvia Ruscitto