PROMOTE YOUR BRAND WITH ALBASTAR
Albastar offers you the unique opportunity to promote your brand by raising its image over 11,000 metres high, offering various customisation solutions for advertising spaces and channels, both on board and on the ground.
From June 2019 you can request an advertising space in our new in-flight six-monthly magazine offered exclusively to our passengers on board in paper version and in a free digital version on our website.
A unique opportunity for Albastar passengers to get to know you, appreciate and remember you. Passengers who are in a good mood and well-disposed because they are leaving for their holidays will see your advertising message during 1 to 6 hours, for over 600,000 passengers who will see your publicity each year.
That's why choosing to promote your business on our aircraft is a sure success.
If it is true that advertising relies on emotional appeals, your brand will fly high with Albastar!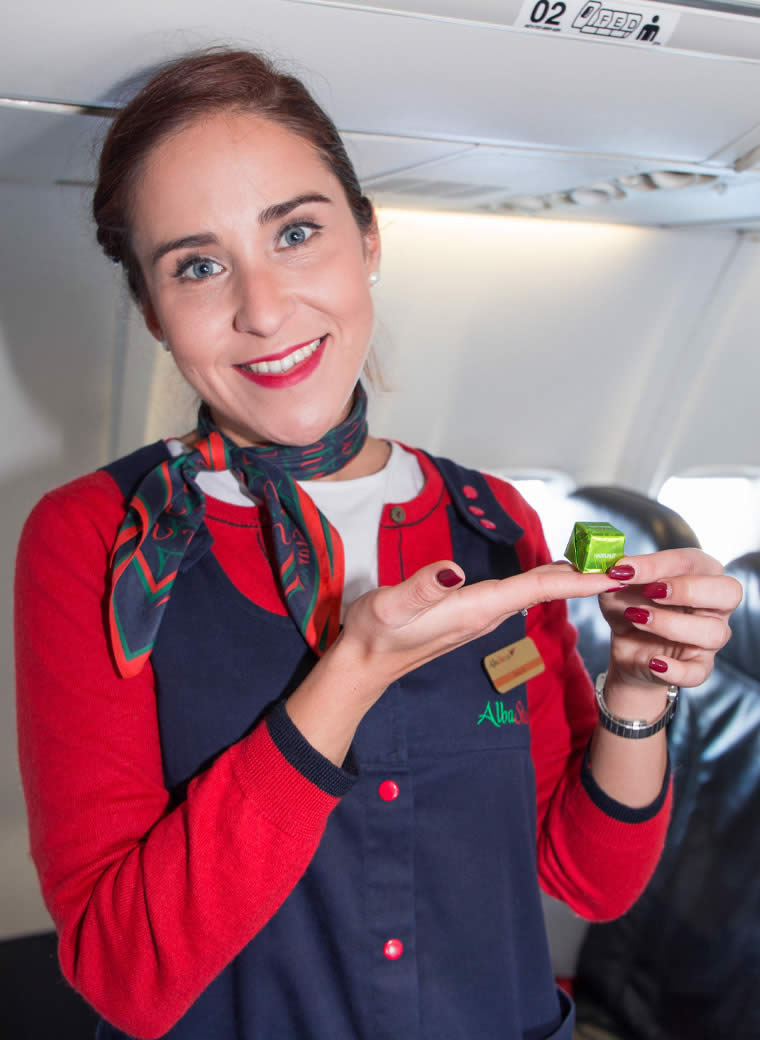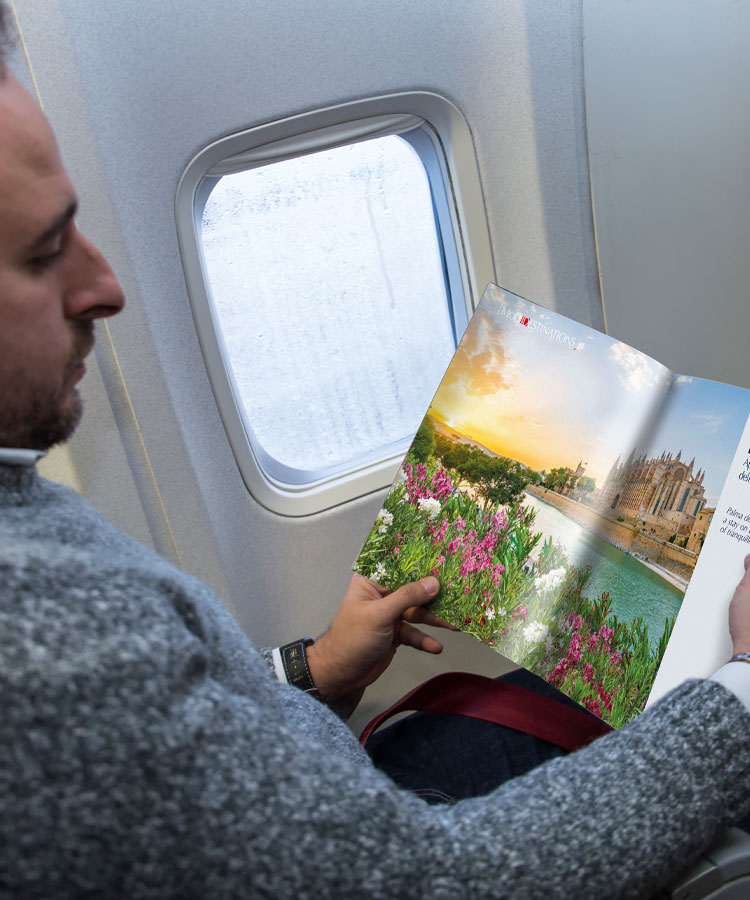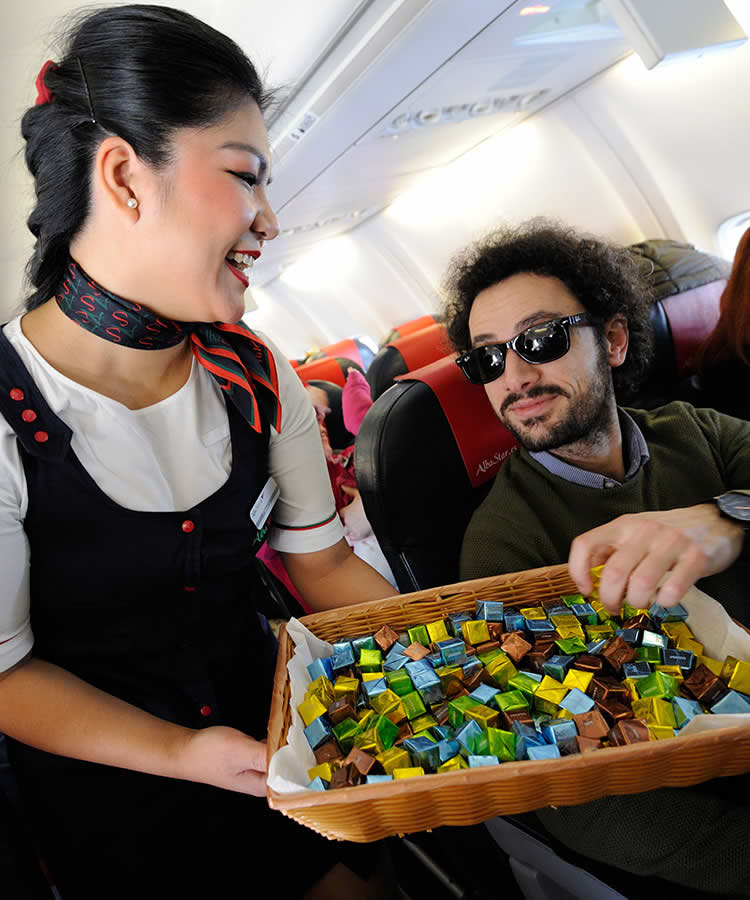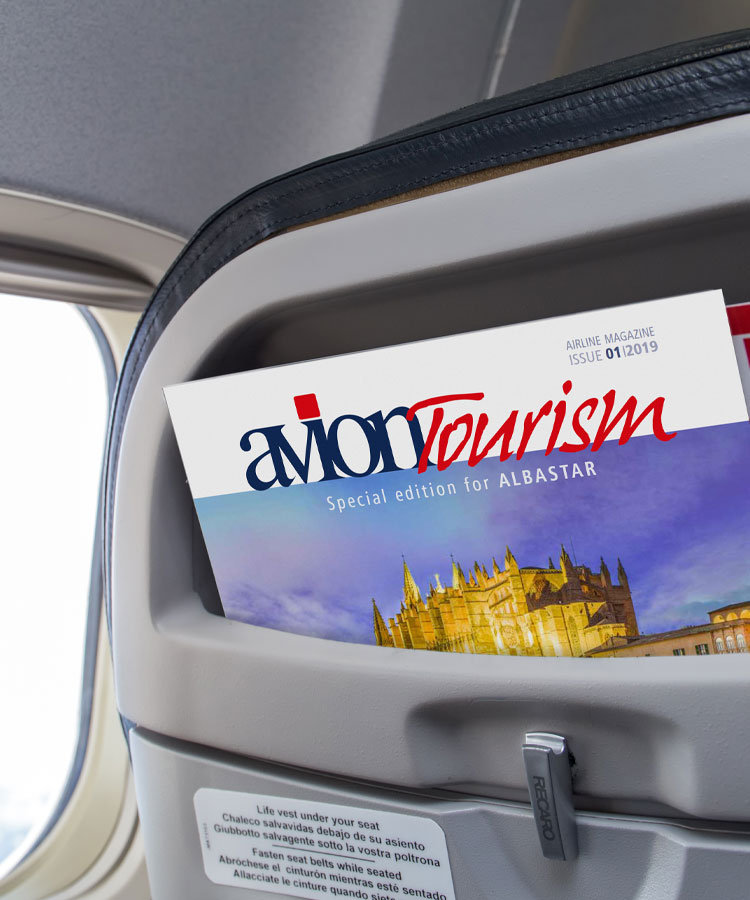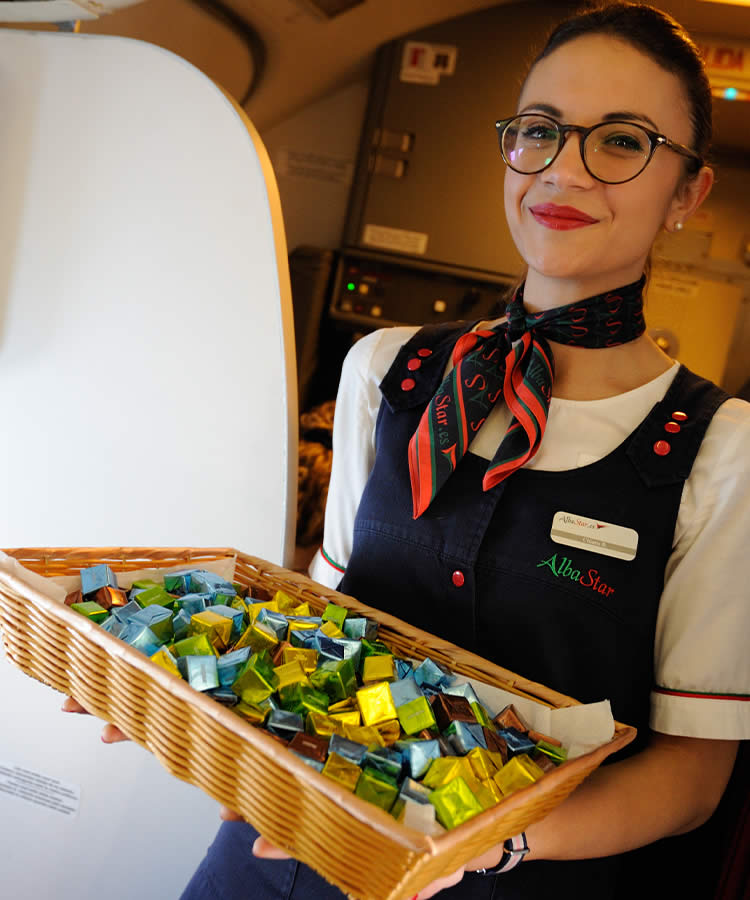 Contact our Marketing Department
Our Marketing Department is available to help you create the perfect strategy to promote your brand at high altitudes.
Fill in the form and you'll be contacted as soon as possible.