FLIGHTS FOR ASSOCIATIONS AND PILGRIMS
If we are the top airline in Europe for religious tourism, it's not just for the number of connections offered or for the number of passengers transported.
Over the years we have gained considerable experience in managing passengers with special needs, establishing ourselves as the leading European air carrier for connections to pilgrimage destinations, particularly to Lourdes, with flights departing from several European airports.
The reasons for choosing Albastar to organise your pilgrimage go beyond the simple management of a flight. On board our aircraft passengers will find a cabin crew that is available and attentive to the needs of each person, trained in specialised hospitals for the care and management of people with reduced mobility. In this way, we are able to offer pilgrims the best possible flight experience and if needed they can even be accompanied by a doctor in case of passengers travelling in a stretcher.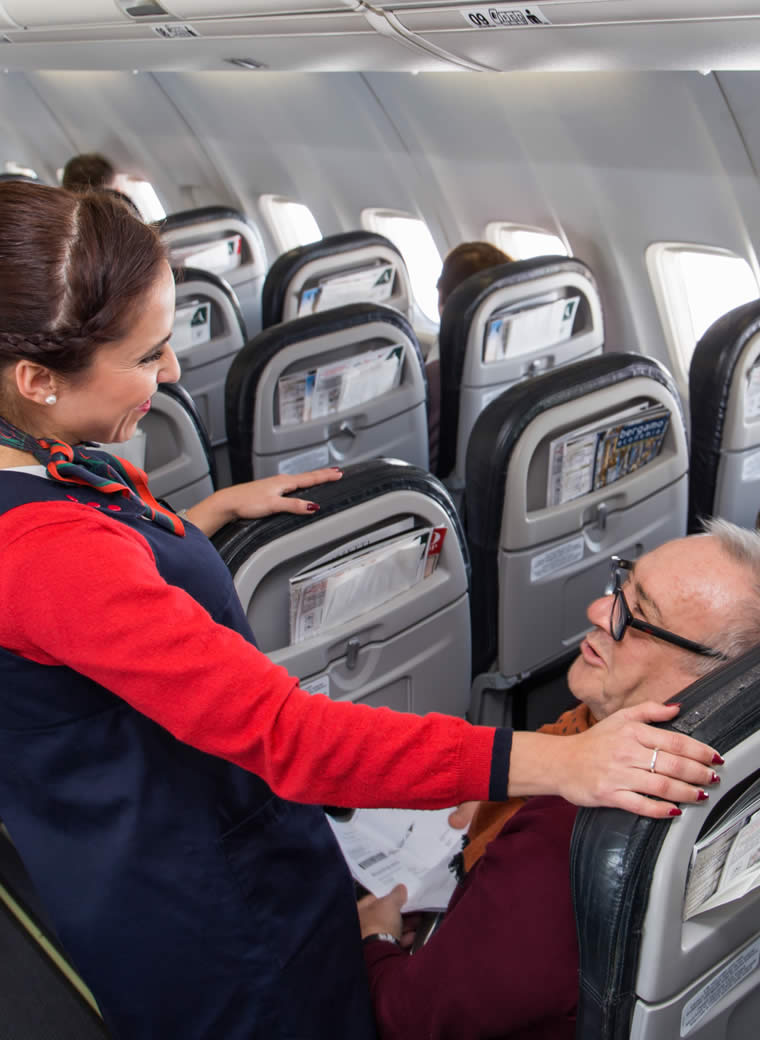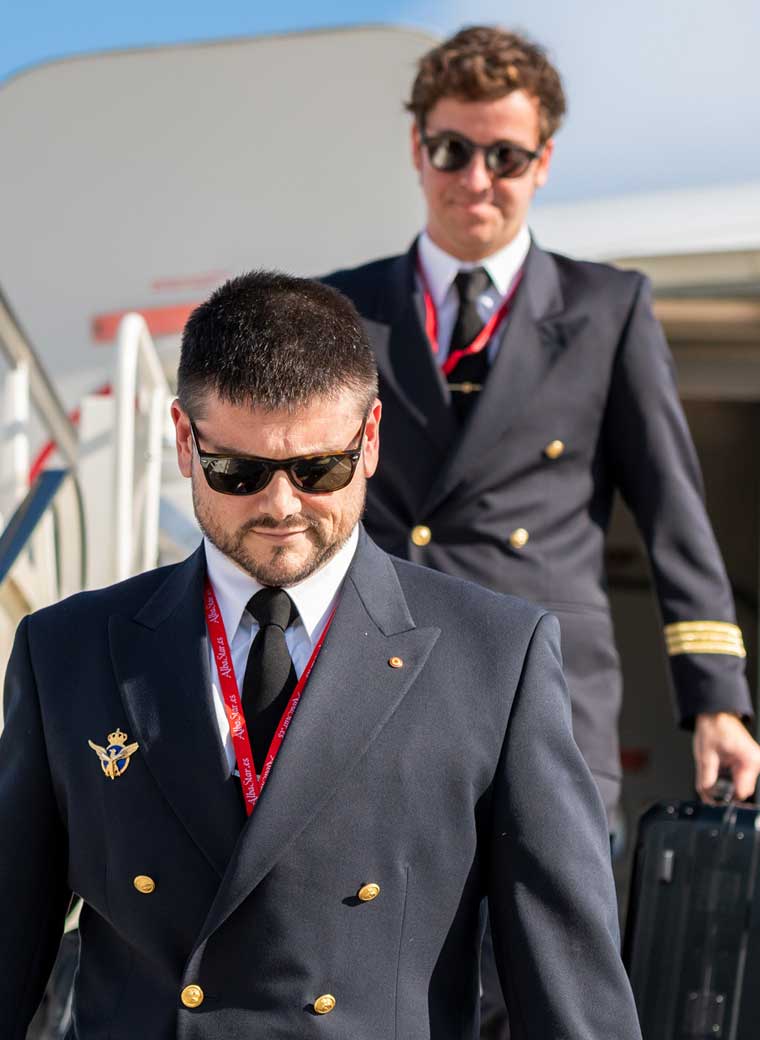 People who make a difference
Making sure that passengers arrive at their destination satisfied with their trip is essential for any airline, but what distinguishes us from all the others and makes us genuine is the way in which we do it. This is a great challenge, but at Albastar we're not afraid of doing difficult things, because they allow us to demonstrate that we can do them in the right way. Our Boeing 737s can carry medical stretchers and there is also room for guide dogs and medical personnel of your choice in the cabin.
What differentiates us from other airlines is the people who work with us, it's what they do with skill and humanity: at Albastar members of staff maintain a professional attitude at all times, are committed to others and always have a smile on their face.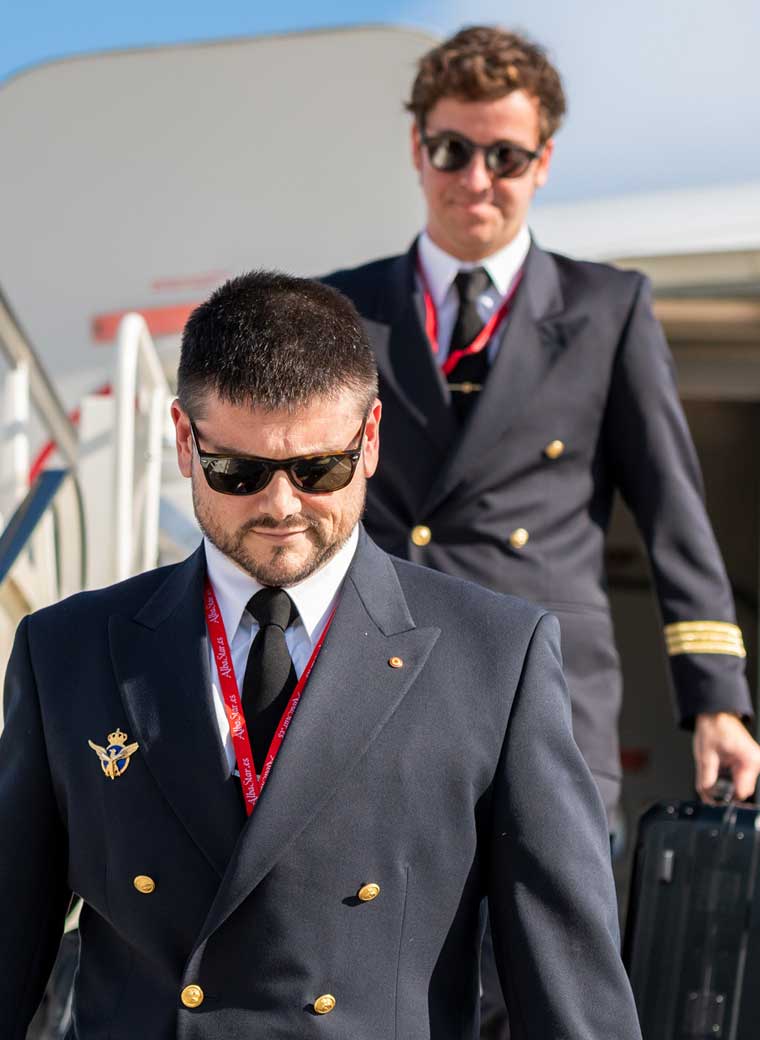 SATISFYING EVERY REQUIREMENT
Our commercial office is always available to address your specific requirements and respond to your needs, creating a tailor-made solution to organise your flight with an efficient and flexible partner.
Fill in the form and you will be contacted as soon as possible.