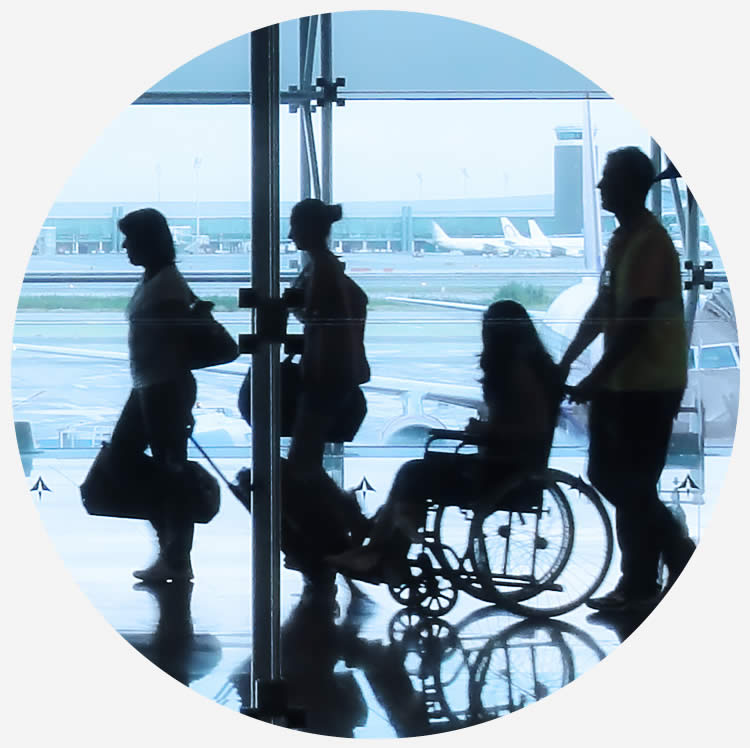 Passengers with special needs
Sometimes a simple gesture can make a big difference, perhaps a smile or just keeping a careful eye; other times, you need skills and special tools. We are trained in hospitals specialised in the care of people with reduced mobility, so that we can provide specific assistance and manage critical situations. Our fleet of Boeing 737s can carry medical stretchers and there is also room for a guide dogs.
Passengers should inform the Airline of the type of airport assistance they require at least 48 hours before departure.
 When you travel with a wheelchair, please specify the type of wheelchair, its dimensions, weight and whether it is manual or electric. In compliance with safety rules on wheelchair batteries, the airline has restrictions on the transport of electric wheelchairs.
About electrical wheelchair Albastar must be informed minimum 3 working days before departure.
To ensure that we are able to transport your mobility aid in the baggage hold, please contact Albastar.
Blind passengers can bring their guide dog on board free of charge as long as it is equipped the following requirements.
If the journey is made within the European Union, the following requirements apply:
Identification by tattoo or microchip
Passport issued by a veterinarian certifying that it has been vaccinated against rabies (more than 30 days and less than 12 months)
Minimum age of 3 months, (age for mandatory vaccination)
In case that the journey is taking place to a country outside the EU, the necessary requirements established within those countries must be taken into account.
Passengers with a Plaster Cast should not travel during the first seven days the dressing has been put on. Anyhow if the passenger decides to travel the journey will be under his/her own responsibility, signing the corresponding Liability Release Form.
Acceptance conditions for leg/arms in cast passengers will be following:
Flights under 2 hours in length: Within the first 48 hours of wearing a plaster it is recommended to wear the plaster cast open with a longitudinal cut carried out in hospital or the airport medical service. If the passenger does not wear the plaster open, he/she
must sign a Liability Release Form, noting the date the plaster was put on.
After 48 hours of wearing a plaster the passenger can fly without restrictions.
Flights over 2 hours in length: The passenger must wear the plaster cast open with a longitudinal cut carried out in a hospital or by the airport medical service. Additionally, he/she must sign a liability release form noting the date the plaster was put on.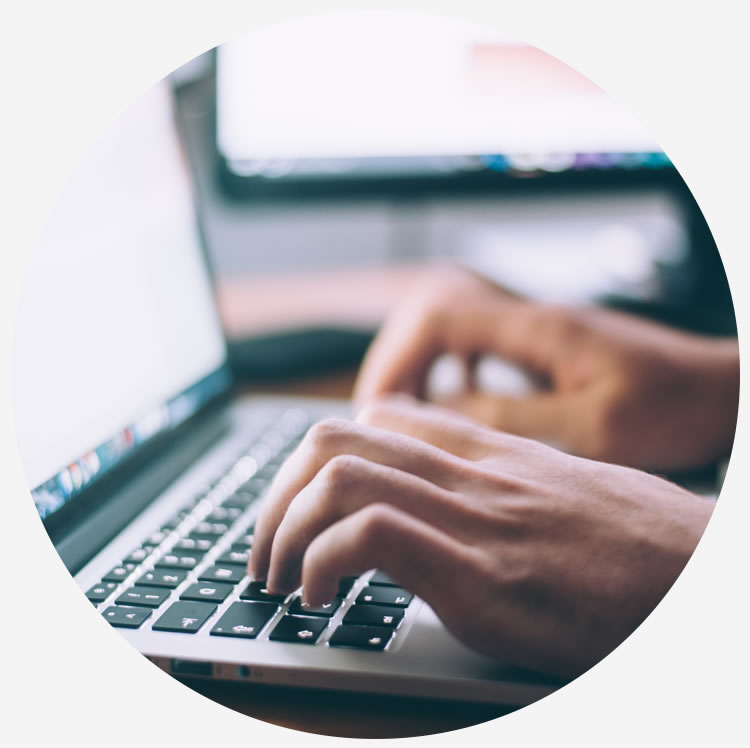 If you're planning your trip with Albastar and need special assistance, please contact your travel agency in advance or contact our Call Center so we can provide you with the best possible flight experience.
Please inform us if you require special assistance for:
The transport of stretchers (the requests must be made at least 21 working days prior to the flight)
Passenger travelling with manual/electric wheelchair
Blind or visually-impaired passengers
Passengers who are deaf or hard-of-hearing
Passengers who use crutches or a walking frame
Passengers travelling with a guide dog
Passengers with respiratory (breathing) problems
Passengers with artificial limbs
Passengers wearing plaster cast

For information and reservations, contact our call center:
Monday - Friday: 9 am - 1 pm and 2 pm - 6 pm | Saturday: 9 am - 1 pm
or fill in the form with your requests.
Excluding Italian public holidays. The telephone number is not a premium rate number.