You are at the centre of our world
Sometimes a simple gesture can make a big difference, perhaps a smile or just keeping a careful eye; other times, you need skills and special tools.
We are trained to offer specific assistance and handle critical situations with SCPs (Special Category of Passengers).
Understanding the needs of all our passengers and ensuring the best flight experience is our mission. This is why we collaborate with leading European organisations for the transport of people with disabilities and we carry out regular training courses at a centre, based in Toledo, specialising in the care and management of people with reduced mobility.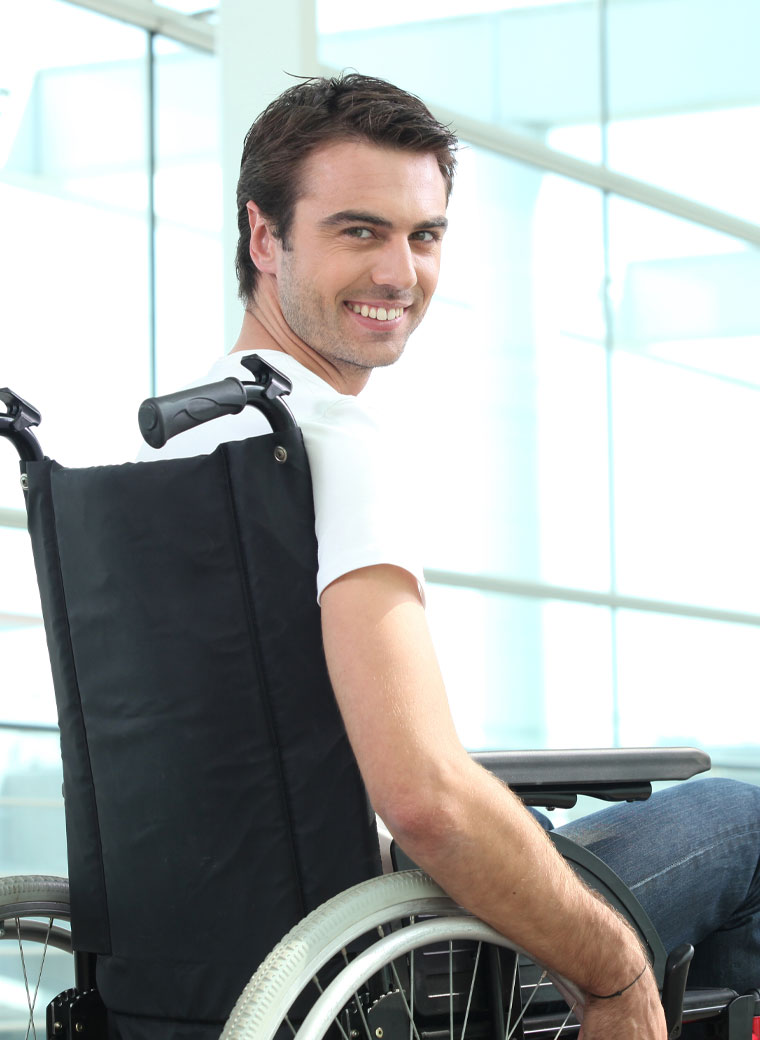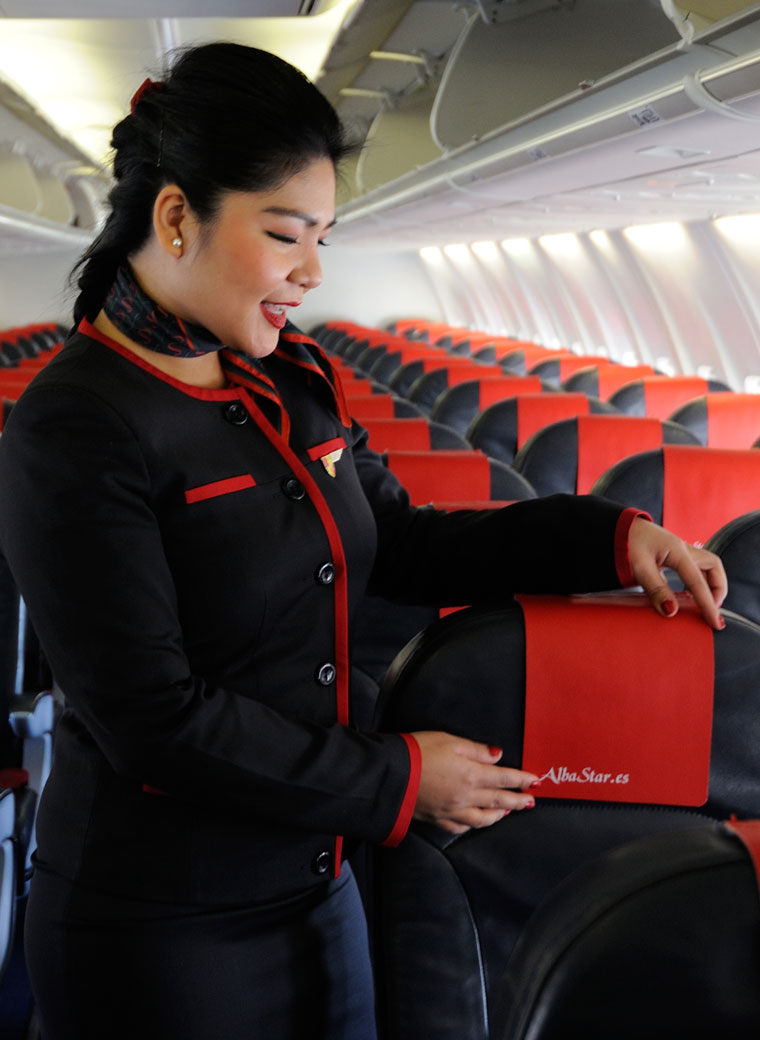 We are professionals, we take our work seriously and are prepared to face any situation in flight and on land, by following every aspect of your flight, from the booking process to arrival at destination.
Over the years we have become the most important partners of tour operators specialised in pilgrimages and religious journeys, establishing us as the best airline company for flights to Lourdes and pilgrimage destinations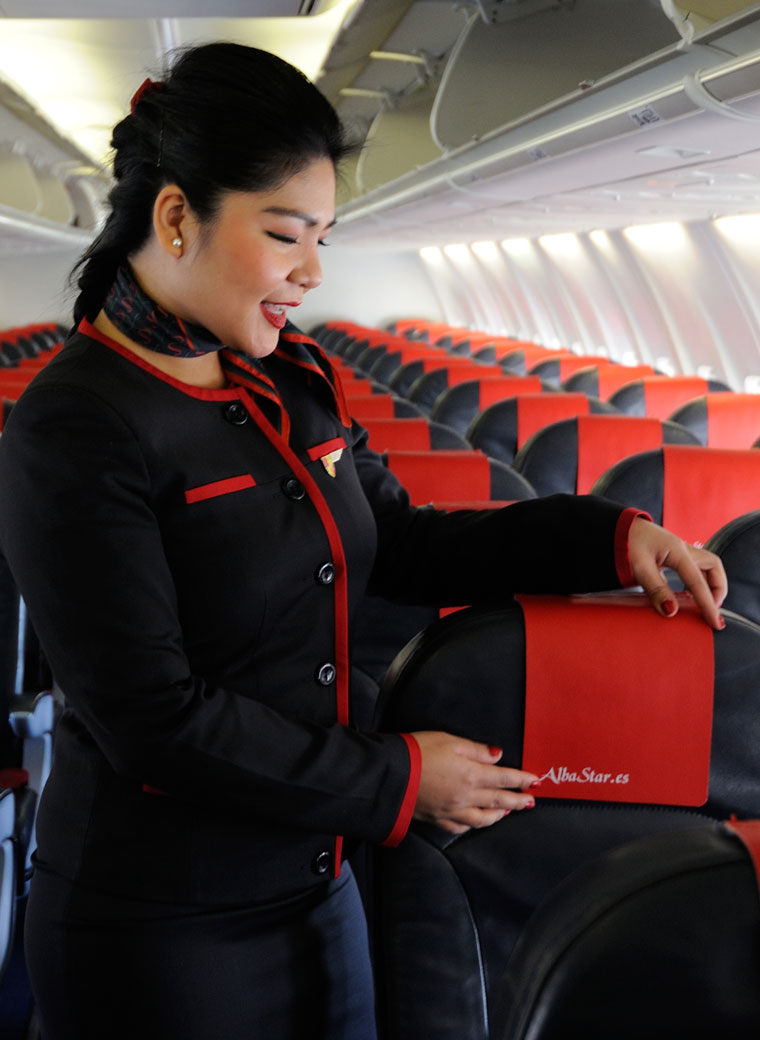 SATISFYING EVERY REQUIREMENT
We do our best to ensure that our passengers with special needs have the best possible flight experience.
We are able to offer services and extra attention to passengers with disabilities, that can be requested from their travel agencies at least 36 hours before departure, to allow us to better organise the service.