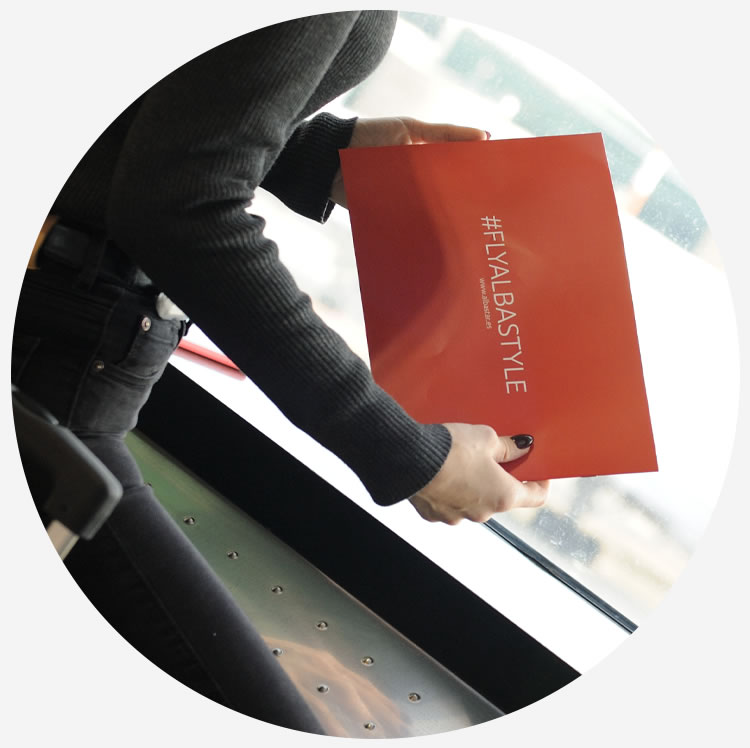 Booking your next trip with Albastar is easy! For scheduled flights, you can choose whether to book through the website, contact our Call Center or travel agencies. For charter flights, carried out in collaboration with Tour Operators, contact your travel agency directly for further information.​
Albastar offers flights to the most popular destinations in the Mediterranean, Red Sea, Greek Islands, Spanish Islands, Cape Verde, pilgrimage destinations and numerous European capitals and Italian cities.
Tickets for scheduled flights can be purchased, subject to availability, online in the bookings section of the website, by contacting our Call Center or at authorised travel agencies. A reservation is only considered finalised after the ticket has been issued. An administrative fee of €5 per each reservation will be charged to tickets sold. Travel agencies have the right to charge the customer an Agency Fee, at their discretion, for the booking and issuing process.
For charter flights, the Tour Operators handle the ticketing. Therefore, passengers are required to check their travel documents carefully and to contact their travel agency or tour operator who issued the tickets to confirm or check flight status.
The booking is valid only for the flight specified on the ticket and only to the passenger named on the ticket. The ticket is not transferable and cannot be transferred to a third party. The ticket includes reference to the General Conditions of Carriage and any other information Albastar considers to be essential. The Airline does not offer connecting flights and accepts no liability for missed connections.
We also remind all passengers to carefully check what travel documents are needed for their journey: passengers are responsible for making sure they have a valid identification document and other documents that may be required or requested by customs and immigration authorities.