Albastar has successfully got the certification iso 9001:2015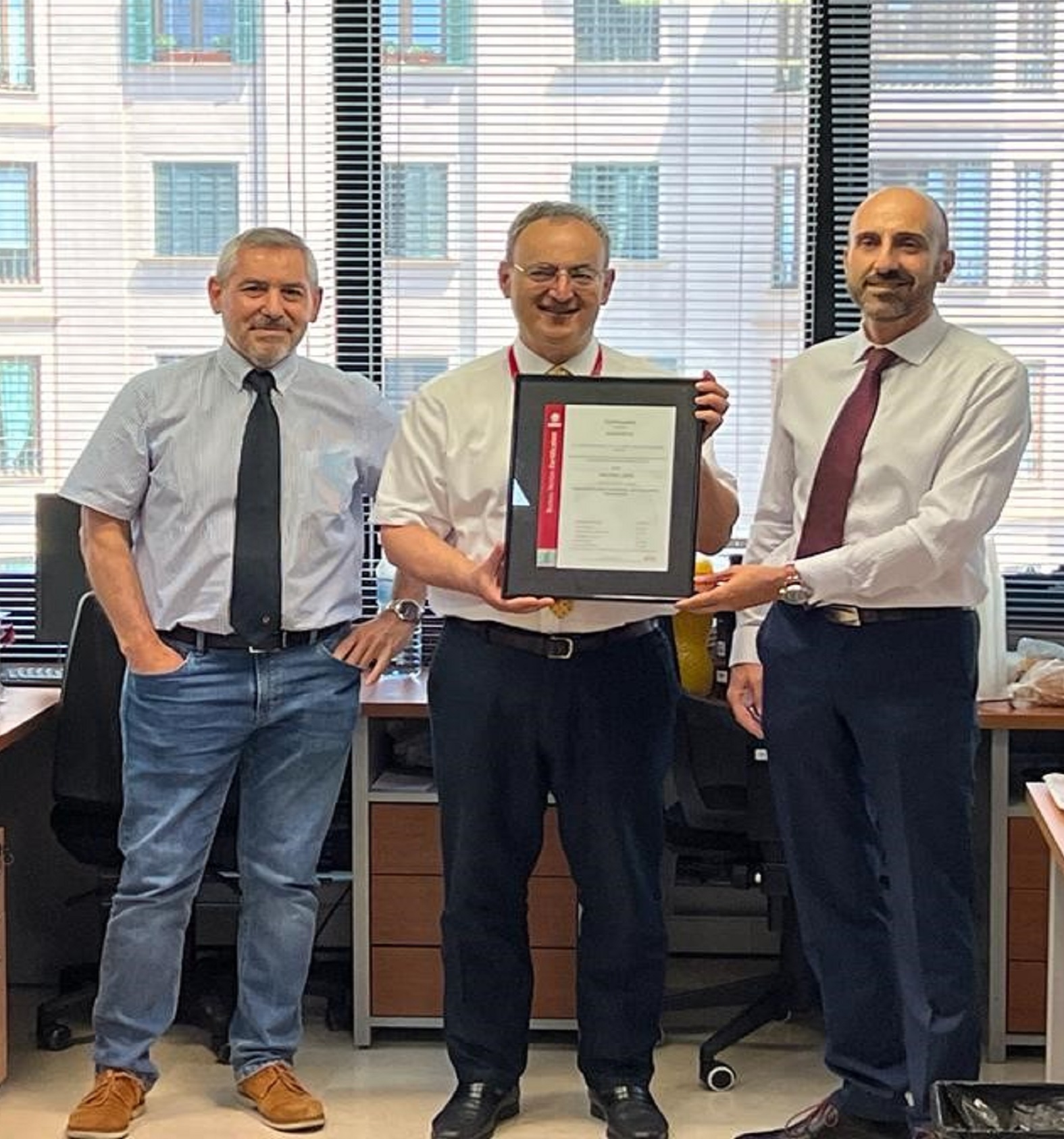 Albastar has successfully got the certification iso 9001:2015
Palma de Mallorca, 04.07.22 – Albastar, the Spanish airline headquartered in Palma de Mallorca, Spain, is proud to announce that it has successfully got the Certification according to the International Standard ISO 9001:2015 – in the scope of Commercial Air Transport of Passengers and Cargo.
So Albastar' s Quality Management System has been found in compliance within the benchmark for global process management and customer satisfaction.
Certificate number ES131040-1 was issued by Bureau Veritas Certification on 28.06.22 and will last three years.
The adoption of a quality management system is a strategic decision for the airline that can help to improve our overall performance and provide a sound basis for sustainable development initiatives.
Albastar S.A., which is member of the International Air Transport Association (IATA) and joined the IOSA's Registry in 2019, reinforces the reflective significance of the company's spirit to continue with exceptional standards within aviation and the result reflects the commitment to implement and strictly adhere to a quality-first policy.
Founded in 2010, the airline has enjoyed a very successful growth and today serves over 130 destinations in Europe. Albastar operates with six Boeing 737 aircraft (five B737-800NG aircraft and one B737-400 aircraft) from its principal bases in Palma de Mallorca, Spain and Milan Malpensa, Milano Bergamo and Trapani, Italy. The airline is a point of reference in the charter market for some of the main European Tour Operators and brokers and offers to the market an increasingly flexible business model that includes scheduled, on-demand and religious traffic connections.
Michael Harrington, Managing Director & Accountable Manager of Albastar comments: "The ISO 9001:2015 Certification alongside that of IOSA, puts Albastar at the top level of safety processes and procedure that a European airline can aspire to.  Congratulations to all the team that worked so hard to realize this project in the aftermath of such a difficult pandemic period".
Press Office Albastar
Silvia Ruscitto
pressoffice@albastar.es