Avion tourism magazine Special edition for Albastar
Content: articles on the most beautiful European cities connected by Albastar; insights featuring tourist and cultural information regarding the relevant destinations; suggestions on which monuments and museums to visit and excursions; special edition devoted to the services offered by the company.
Distribution of the printed edition: on board the airline's planes, in the pockets of each seat and constantly re-stocked; at press conferences, sector workshops and events organised by Albastar.
Digital edition distribution: offered to passengers and promoted through communications on Albastar's websites and social networks. Newsletters focusing on issues and their content are sent periodically to Albastar and Avion Tourism user databases.
Editions: two issues per year of the print edition and digital copy, in both Italian and English.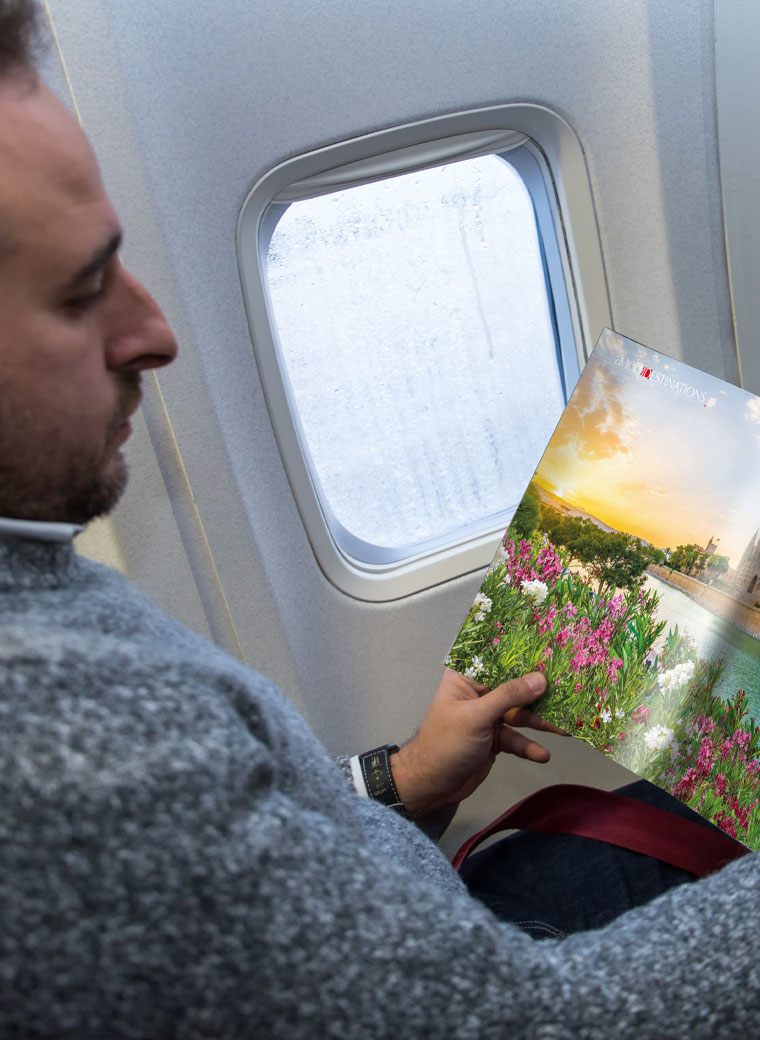 1,2 MILLION POTENTIAL CONTACTS
Passengers/readers + web users + fan base + users registered on the airline website.
AIRPORTS ON AVERAGE CONNECTED IN A YEAR
AIRCRAFT FORMING THE FLEET
PRINTED COPIES OF THE MAGAZINE DISTRIBUTED
FAN BASE ON ALBASTAR AND AVION TOURISM SOCIAL MEDIA
Albastar is an airline that offers on-demand leisure, business and religious connections, while also offering scheduled flights to Lourdes and some of the most important Italian and European destinations.
Albastar's passengers, readers of the magazine on board the aircraft, love to travel for tourism or work, are European and aged between 18 and 65 years.
Albastar
Airports and destinations
The airline's main departure airports include Palma de Mallorca, Milan Malpensa, Milan Bergamo, Lourdes.
On average Albastar connects over 120 airports in a year.
Balearic Islands, Canary Islands, Greek Islands, the Red Sea, Cape Verde, European Capitals, Middle East, Italian cities and pilgrimage destinations.
Religious
traffic
to Lourdes
Over 450 flights that transported approximately 80,000 passengers to/from Lourdes in 2018.
European departure airports
Bari, Belfast, Birmingham, Cork, Dublin, Edinburgh, Liverpool, Maastricht, Manchester, Milan Bergamo, Milan Malpensa, Rome Fiumicino, Shannon, Verona, Zurich.
Albastar's
commercial partnerships
Albastar works with some of the most prestigious European tour operators transporting passengers to popular holiday destinations.
Companies and associations
Albastar has business relationships with travel agencies, brokers for incentive trips and with prestigious sports teams and associations, offering tailor-made solutions and services.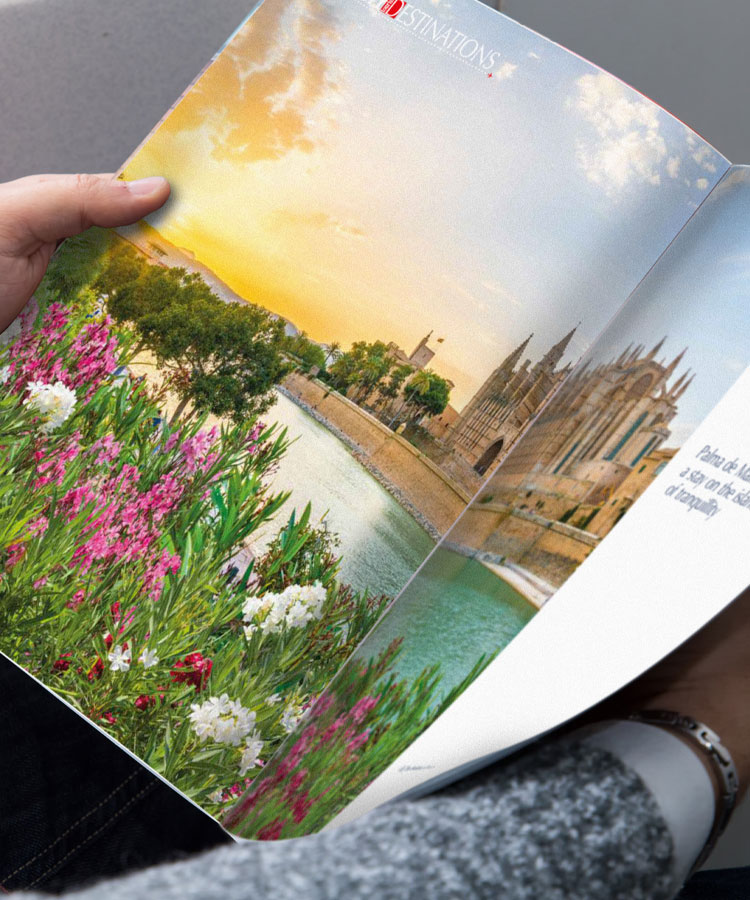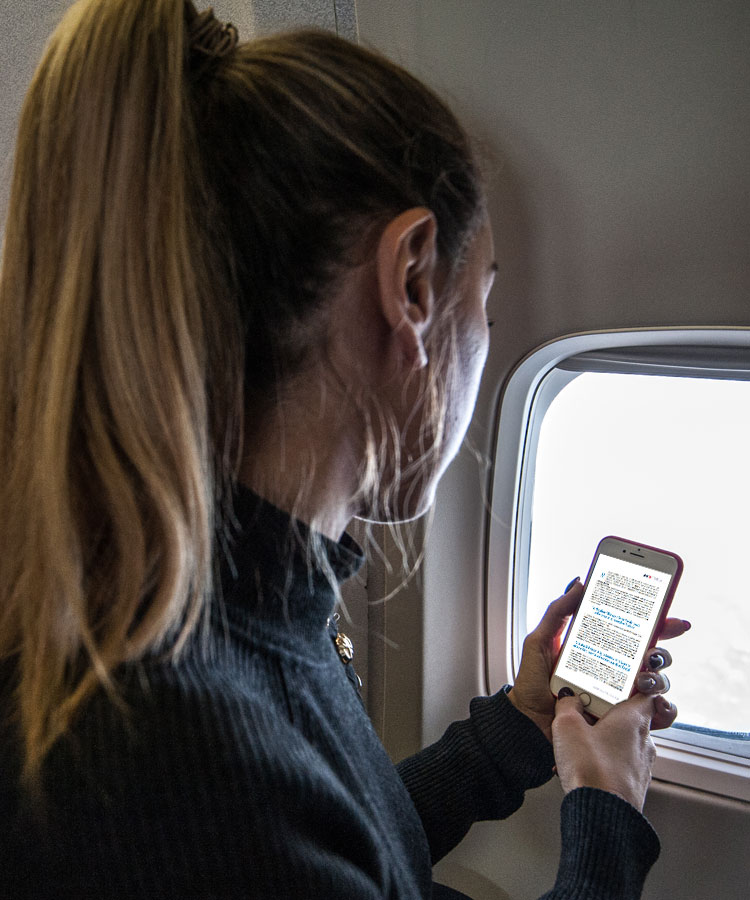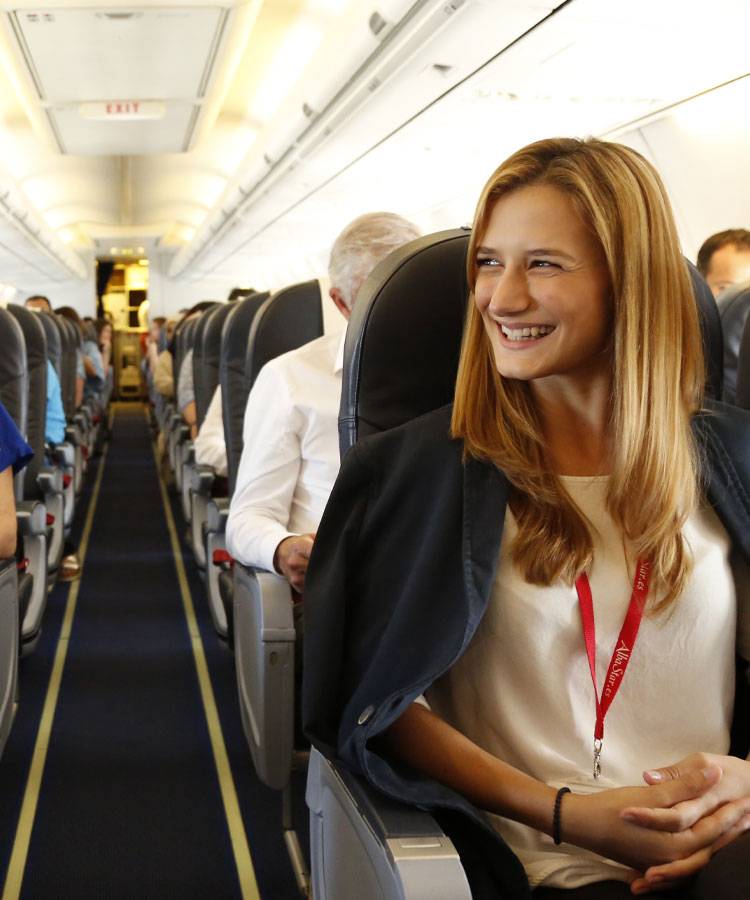 Contact our Marketing Department
Our Marketing Department is available to help you create the perfect strategy to promote your brand at high altitudes.
Fill in the form and you'll be contacted as soon as possible.